Vista Equity Partners
Vista Equity Partners is a US private equity and venture capital firm founded in 2000. For 20 years, it has been investing in enterprise software and the promotion of new start-ups. Nowadays Vista Equity Partners has over 500 employees in 5 offices and more than 50 software companies employing 65,000 people worldwide.
---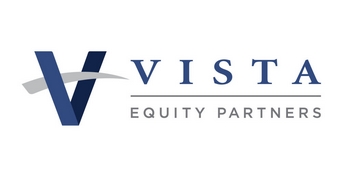 ---
Vista CCAT Practice Test
Exclusively, we have created the only CCAT simulation practice test for Vista Equity Partners.
The test pack includes:
Complete 15-minute simulations.
A total of 150 questions (50 questions per test).
A sample CCAT profile report.
Complete guides including answers and tips for each section.
Exercises including all the different types of verbal reasoning questions as seen in the CCAT.
Exercises including all the different types of numerical reasoning questions as seen in the CCAT.
Exercises including all the different types of spatial reasoning questions as seen in the CCAT.
Print PDF format available with full explanations.
---
Vista Equity Partners' Recruitment Process
Vista Equity Partners' recruitment process consists of five steps consisting of telephone interviews, face-to-face interviews, and psychometric and personality tests. The overall procedures may differ amongst the different companies belonging to Vista Equity Partners.
Stage 1: Online Application
The online application can be done directly on the Vista Equity Partners site, on global recruitment sites or on the site of the company searching for new employees. Once you have submitted your application and if your profile matches, you will be contacted by the company which subsequently will send you a link to complete the online psychometrical and personality tests.
Step 2: CCAT + EPP Online Tests
Vista Equity Partners applies the same recruitment tests to all candidates looking forward to being recruited in one of their companies. These tests are Criteria's cognitive test, the CCAT (see dedicated page), and Criteria's personality test, the EPP. Both tests are conducted online and in order to avoid fraud some companies may decide to observe you through webcam while you are taking the CCAT, or to make you pass it directly at their offices. Your score on these tests will determine the next step in your recruitment process. For more information on the CCAT and complete preparation, please visit the following page.
Step 3: Phone call
The next step consists of a first telephone interview dedicated to introduce you to the position for which you are applying, where also both counterparts will verify the adequacy of the demands of the employer and the candidate concerning different aspects of the position. You may be asked certain questions about your profile or knowledge.
Step 4: Second CCAT observed (optional)
If the company for which you are applying does not require recording of the first CCAT conducted, you may be required to retake the test under the company's premises in your next interview. This step is optional and depends on the company you are applying for.
Step 5: Interview
The next step is a face-to-face interview. We recommend you to practice answering some of the most well-known questions utilized questions in this type of interviews, for example:
Why do you want to work for Vista Equity Partners?
Why should we hire you?
How well does the position fit to your expertise?
What are your weaknesses and strengths?
What are your career goals?
What are your salary expectations?
Where do you see yourself in 3/5/10 years?
How do you handle stressful situations?
How would you handle conflict with a colleague?
Can you give an example of a time when you used your research skills to close a deal?
What company would you suggest as a potential investment?
What has been your greatest accomplishment to date which is not related to work or school?
Why to work for a private equity?
What do you do when you do not get the results you expect in a project?
What on your CV prepares you the best for the job?
Etc.
Depending on the country, company, and position you are applying for, it is feasible that a drug test and a full background check will be required before you are hired.
Vista Equity Partners Subsidiaries
| | | |
| --- | --- | --- |
| TIBCO | Cvent | Vertafore |
| Mediaocean | Datto | iCIMS |
| Acquia | Apptio | Xactly Corporation |
| Wrike | Ad Science (IAS) | Mindbody |
| Infoblox | Applause | Kibo |
| Baynote | Accelya | Solera |
| Ping Identity | Aptean | Finastra |